Not much has really changed apart from the colour of my front end, and the addition of the WRC wing.
I have purchased a budget downpipe and a turbo timer and refurbished fan shrouds for the new year- but annoyingly my build progress is still being interrupted by overhauling my Mothers Defender (Clutch next after having has a full head rebuild). + Now I am commuting to work I have a constant challenge keeping my ancient Yaris going (204,00 miles on the clock-needs new radiator and a thorough service).
However these things are a factor of life. 2016 will hopefully be the year of straight through exhaust, turbo timer, fan shroud replacement, a switch back to standard shocks ( I have broken the front shock in the cuscos allready
). Finally and this is quite possibly pushing my luck, but potentially a respray is on the cards-maybe even some TRD spats front and rear, depending on the depth of my pockets at the time.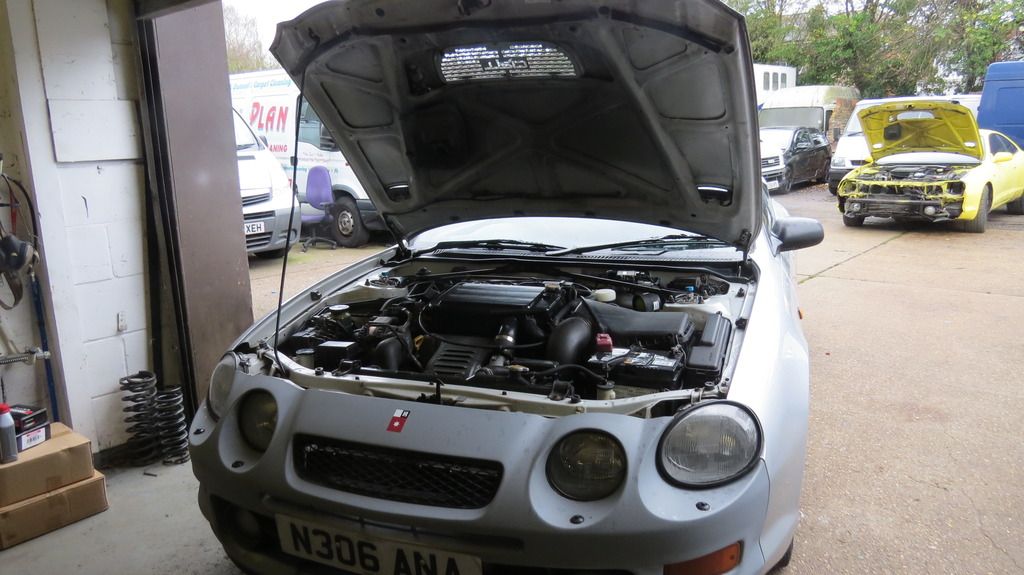 grey primer bumper is about to be removed and used for a respray on the yellow car in the distance.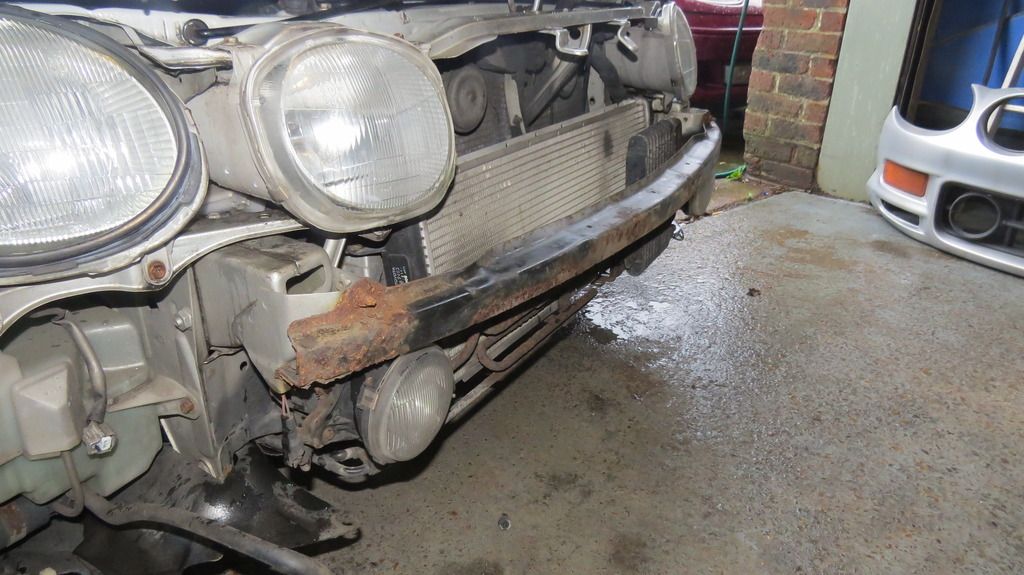 Plenty of rust-once again my OCD takes over and I get the grinder and hammerite out.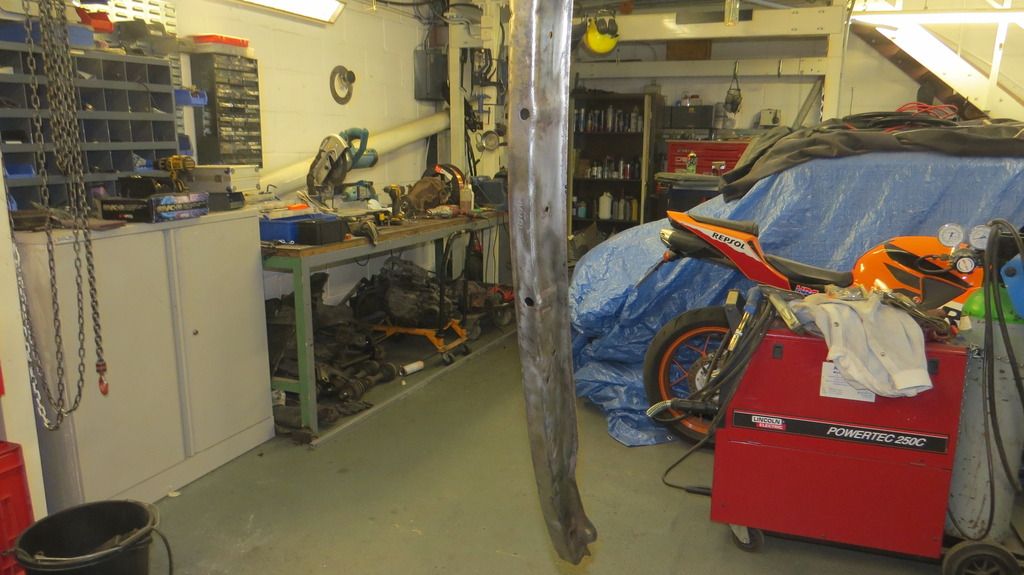 Cleaned up ready for paint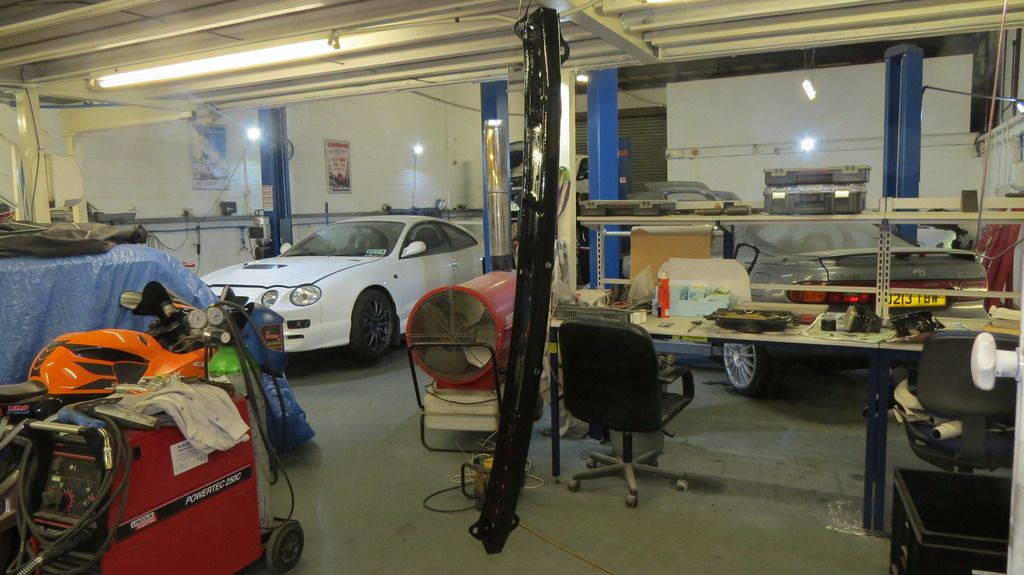 Painted
Bit blurry, but back on the car.
Finally got to use those countersunk hex bolt that had been sitting on my desk at home for months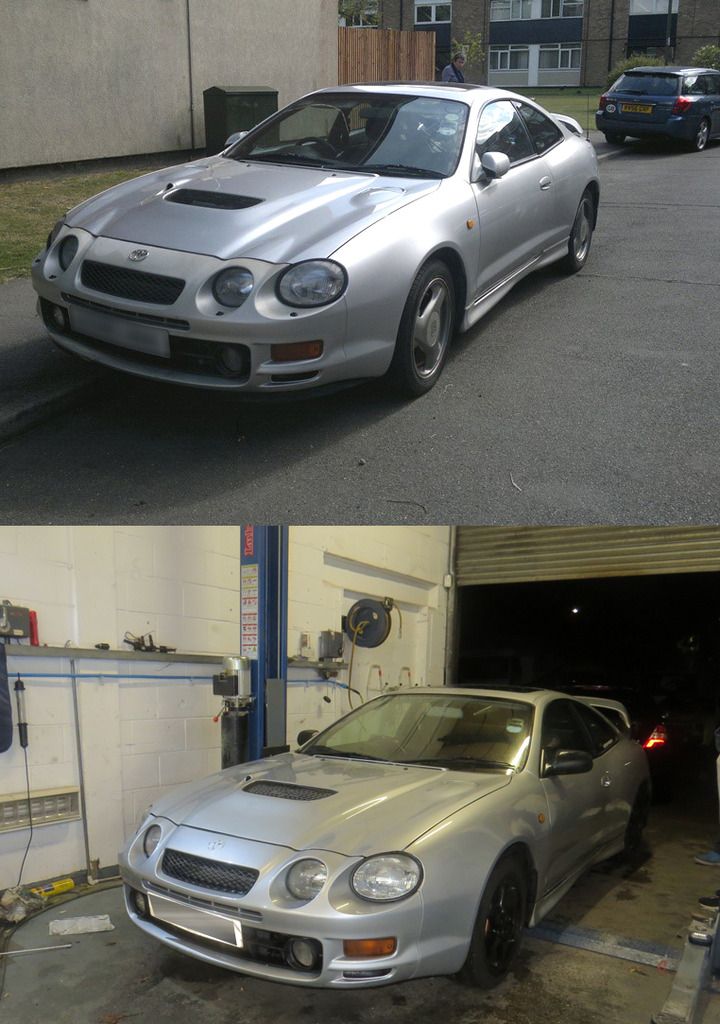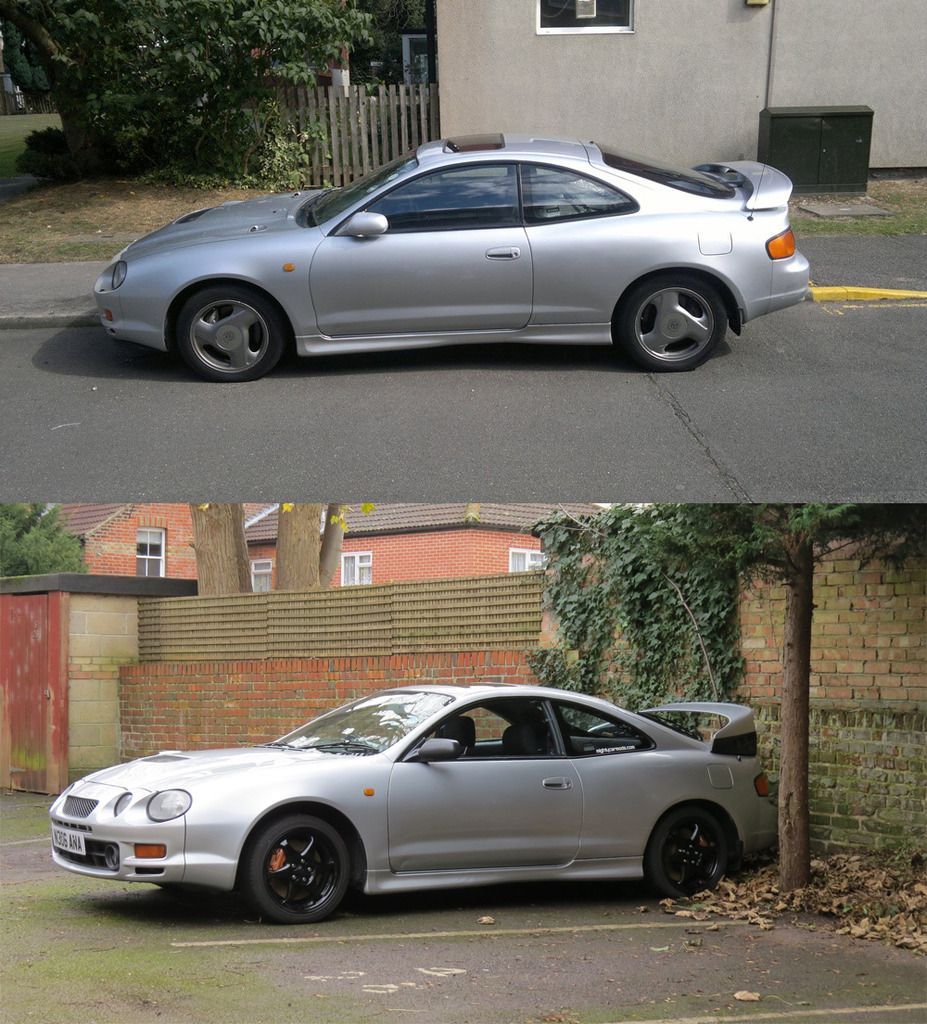 Some before and after shots for a sort of middle stage of my rolling restoration, in the twilight , at a distance, and after a good polish the car looks fairly tidy (or at least all one colour
). Just need to push forward with the body work and cooling system improvements in the new year.... Oh and some decent seats might get added onto that wish list.