Since I've now seen the following failure on 2 ECU's (1st was a CS, 2nd an RC) I thought I'd post up the details so that others can consider repairing if they have a rare version.
The failure in both cases is a 10uF/50V capacitor which appears to be local decoupling on the flyback diodes for the idle solenoid. Not sure why it's failed, maybe just a slightly weak batch. It has also corroded away a track on the PCB which appears to be linking G- (dizzy trigger common) and a few other components to the main ground. I suspect this is what caused the symptoms.
Symptoms in the first case were intermittant cutting out / non start which would clear after a time.
Symptoms in the second case, for a few weeks the ECU light had been coming on & off at random but no stored codes. It then refused to start when warm, but once started (after several hours off) would keep running.
The failed component, with it's innards leaked out over the surrounding area.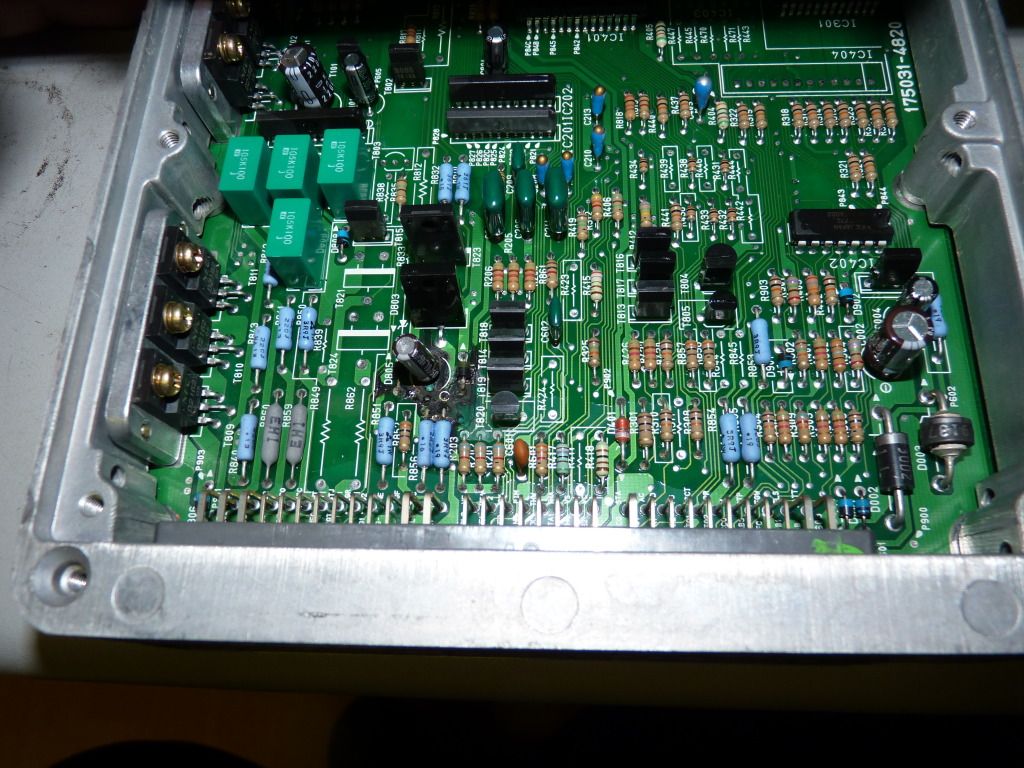 Step 1 - remove the component. Melt the legs with a soldering iron and pull out. Don't try sucking the solder first then pulling out cold. It's a plated through board and the legs tend to stay soldered in the middle so you then pull out the through plating when you pull the component.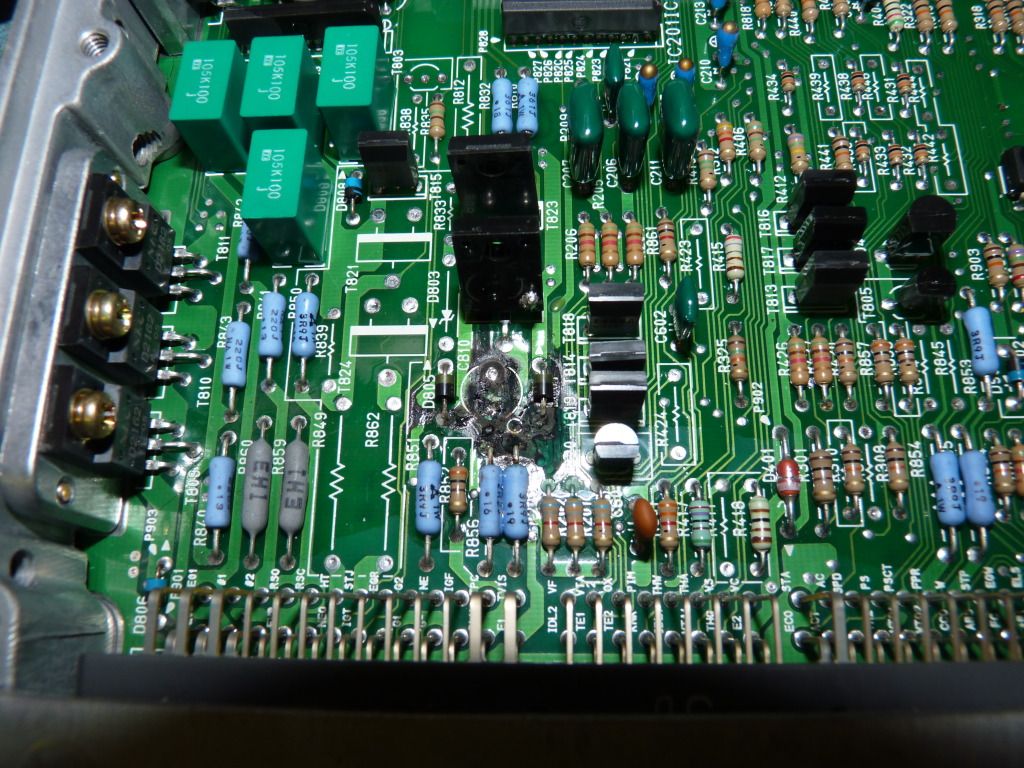 Step 2 - Clean the mess off the board using solvent & a stiff brush.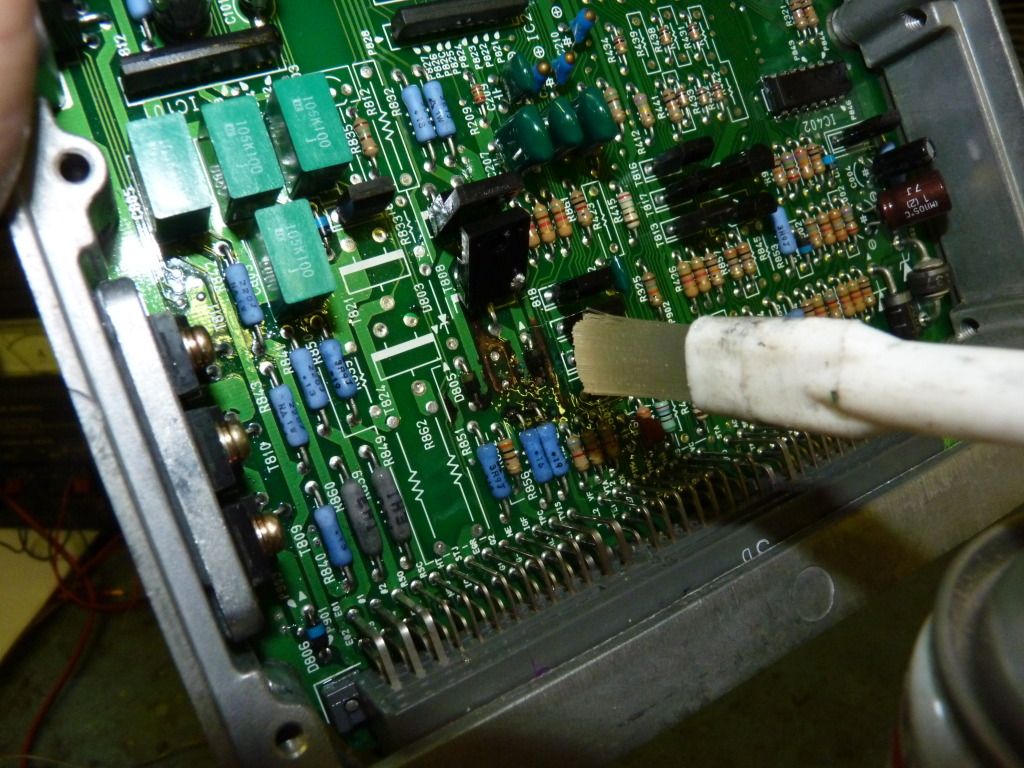 Step 3 - Check continuity of all affected tracks and bridge and broken / suspect ones with wire.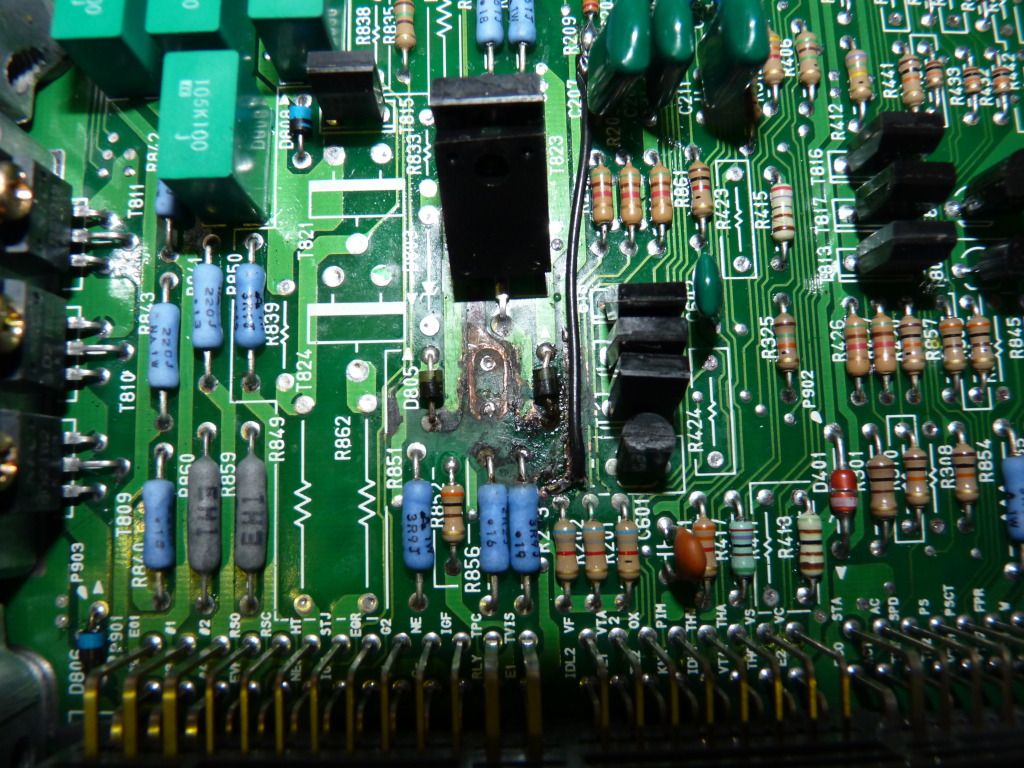 Step 4 - Clear the component holes with a solder sucker, then a quick squirt of protective laquer. (I use HPA as it's moisture repellant). I do this before fitting the new component as it would mask the spray from the area underneath.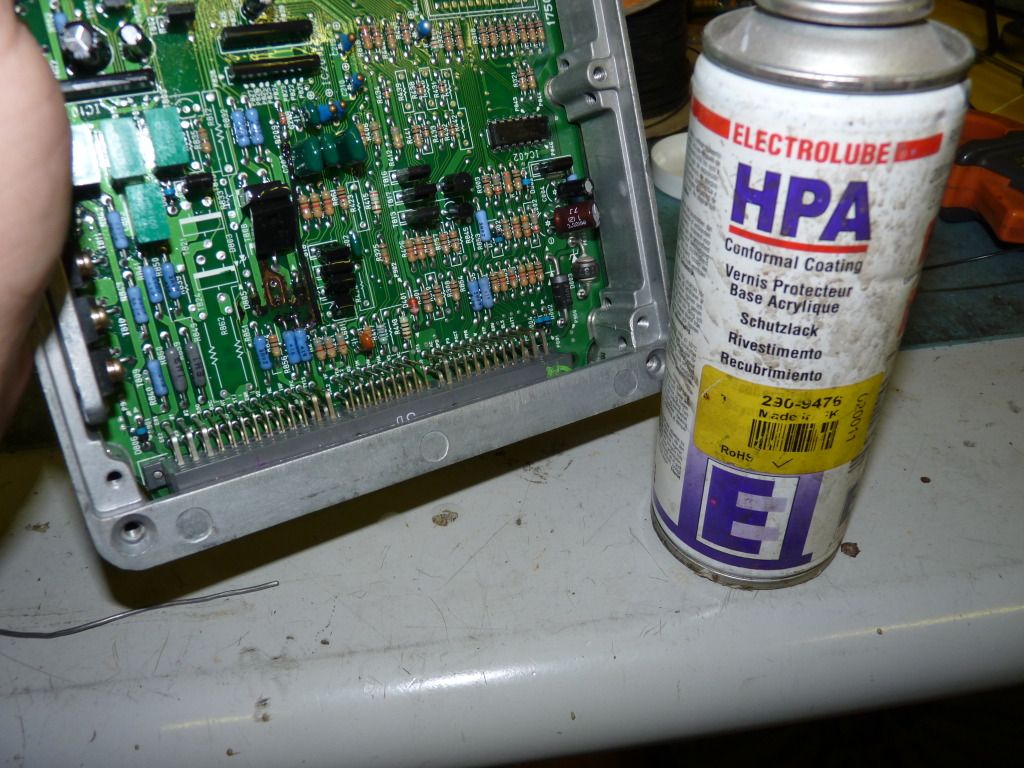 Step 5 - Refit the new component (10uF/50V), bridge another suspect track on the other side and another spray of laquer. on both sides.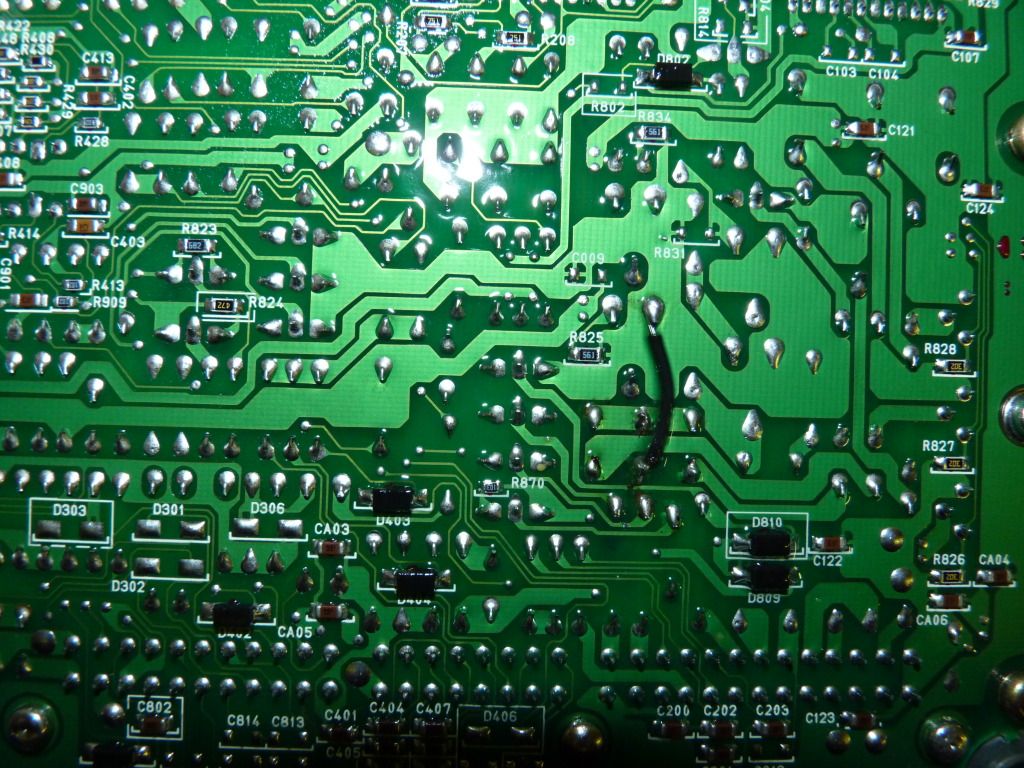 _________________
If at first you don't suck seed, try drier grain.